True justice should be impartial and accessible to all, but the sad truth is that justice is often unattainable for those without the resources to afford an attorney. In Washington, DC, typical attorney fees are $300-$600 per hour, an unthinkable sum for the 17.4% of the city's population living in poverty.
[1]
Money should never be the "price" of obtaining justice… and that's where you and we can help.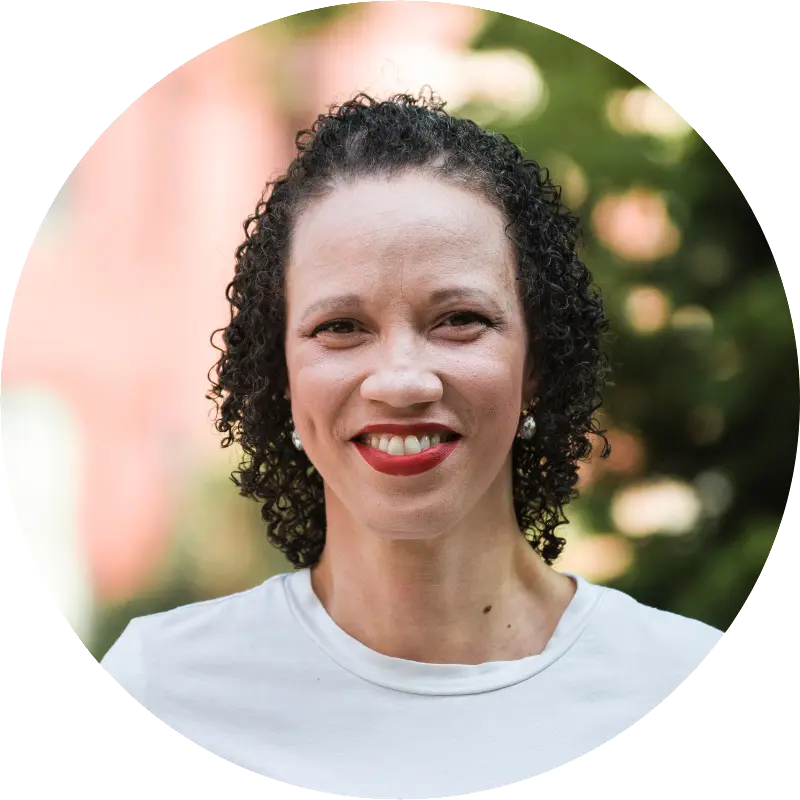 With every $1 you give, we provide $3 of free legal services to our neighbors in need.
In 2022, CLADC provided legal aid to more than 400 individuals who could not otherwise afford it. Each client received services valued between $300-$4,000 at no cost to them.
People like you partner with us to cover the costs of administration and legal fees so that CLADC can advocate for justice at no cost to our clients.
"But when you give a feast, invite the poor, the maimed, the lame, the blind. And you will be blessed, because they cannot repay you; for you shall be repaid at the resurrection of the just." — Luke 14:13-14
The justice gap is the "difference between the civil legal needs of low income Americans and the resources available to meet those needs."[2]
Some of the biggest challenges for DC residents include housing, employment, and family matters.
Employment
"I'm not getting [jobs] because of this."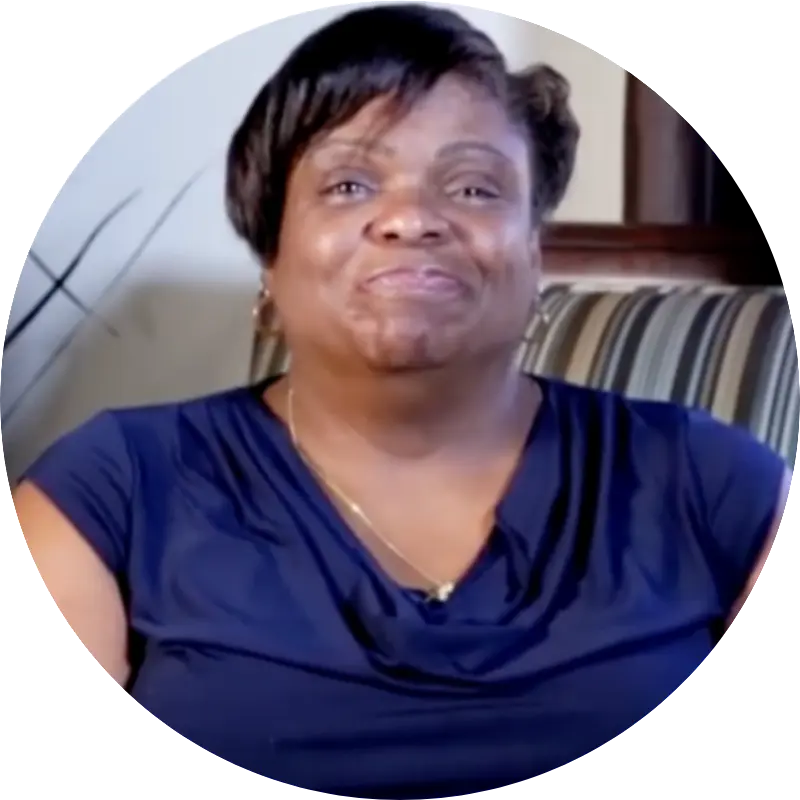 Housing
"[Because] of constant court appearances, I lost my full-time job."
Housing
"I was overpaying rent for 2 years."
Estate Planning
"After my cancer diagnosis, I didn't know where to go."
Employment
"How can I be a teacher if I have a record?"
For many, getting justice is—literally— unaffordable.
Housing
"A disability check, that's my income."
Probate
"I didn't have all that big time money those lawyers wanted."
Probate
"I just really didn't have that kind of money."
1 in 6 DC residents lives below the poverty line

16%

16%

1 in 4 DC children lives in a family below the poverty line

25%

25%

27% of working families and 38% of working African American families do not earn enough money to move out of poverty

38%

38%
It shouldn't be this way.
When we bridge the justice gap with free legal aid… everything changes.
Housing Cases: Eviction Defense
Low-income tenants reduce their odds of getting an eviction order by 25% when they have representation by a civil legal aid provider.[4]
Success without representation
Success with representation
Social Security Disability Insurance (SSDI) Cases
A study of SSDI cases found that appellants represented by attorneys were successful in 78.4% of the cases, while unrepresented appellants succeeded in only 28.3% of the cases.[5]
Success without representation
Success with representation
We help hundreds of clients each year with legal needs. We're grateful to the several clients below for sharing their stories with us on video. While they are the visible "face" of our clients, we have hundreds more whose needs we are meeting.
Mr. N could pursue a career in education after CLADC cleared his name of a wrongful arrest.
Mr. N is legally deaf and was arrested because he was not given the opportunity to communicate with police officers at the scene. Once he was able to explain his situation, he was released and charges were not filed. However, the arrest still showed up on his background even though he had done nothing wrong.
By working with CLADC, Mr. N was able to have his record sealed on the grounds of "actual innocence," finally getting the justice he deserved.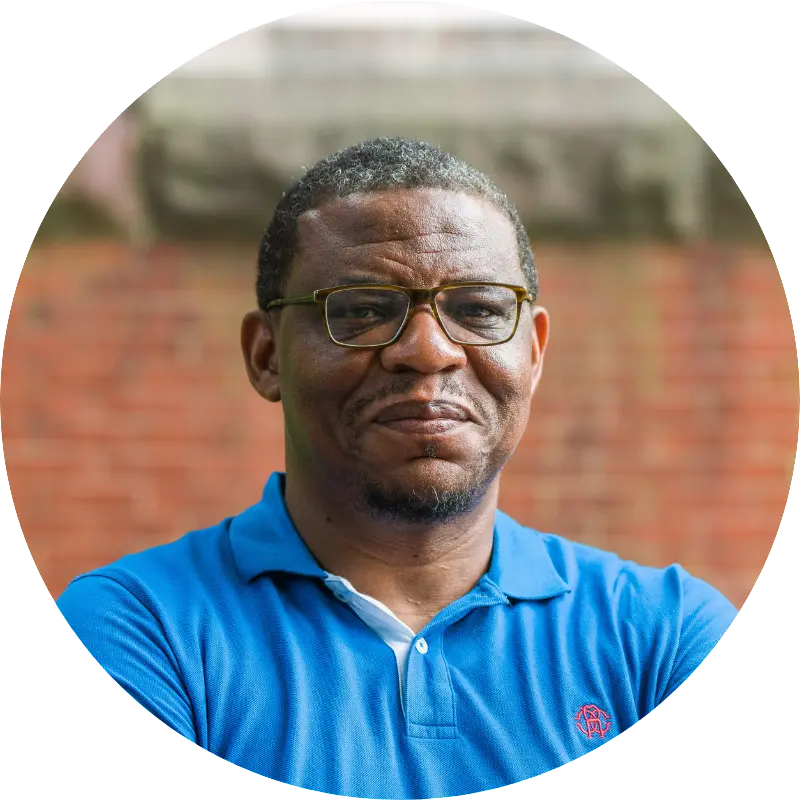 Mr. N
"When I found out the case was sealed, I was so happy…because I had new hope."
"I thank God for Christian Legal Aid."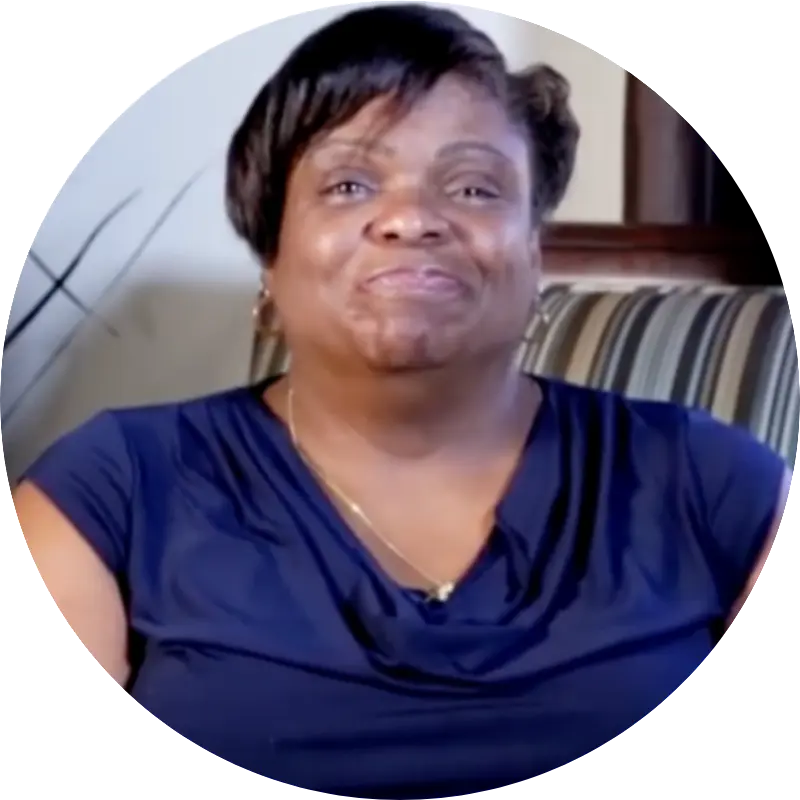 Ms. J
Ms. J regained her home and job after CLADC defended her against illegitimate eviction.
Attorney Parker helped Ms. J after she lost her job while taking time off to defend herself against illegitimate eviction claims. With Ms. Parker's help, Ms. J not only kept her apartment, she also received funds compensating her for her time and job loss. Afterward, Ms. J had the confidence to return to school and pursue her dream career as a lawyer.
Ms. D honored her late mother's will with CLADC's help.
CLADC assisted Ms. D with a probate matter when Ms. D discovered her late mother's will, which had been lost for 6 years. Ms. D couldn't navigate the maze of paperwork alone, so CLADC came alongside her to help honor her mother's wishes.
Ms. D
"Their doors swing on welcome hinges to everybody."
"It's a relief that takes a weight off my shoulders."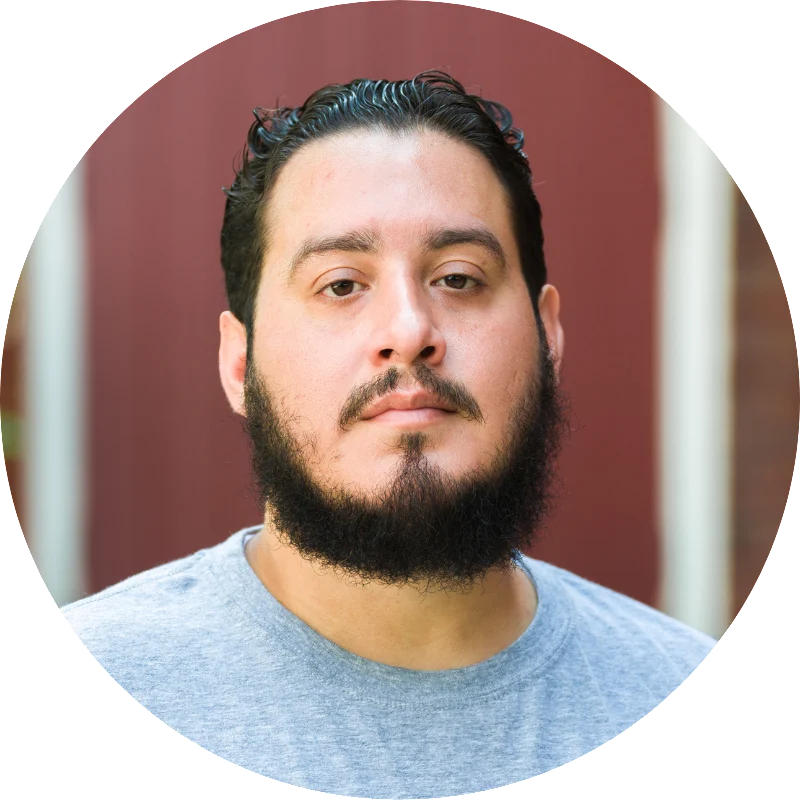 Mr. A
Mr. A's employment opportunities opened up after CLADC sealed old criminal records.
Like many of our record-sealing clients, Mr. A sought help because his record was holding him back from job opportunities.[6]
A transgression from nine years ago prevented him from being promoted and earning additional income to support his family, even though he had completed his sentence and had no other interactions with law enforcement.
After working with CLADC to seal his record, he was able to pursue job opportunities to benefit himself and his family without worrying.
"The generous soul will be made rich, and he who waters will also be watered himself." — Proverbs 11:25
Our core practice areas are housing conditions and eviction defense, criminal record sealing (similar to expungement), Social Security benefits, estate planning, and probate (including guardianship issues).
Our attorneys hold one-hour consultations with clients multiple times a month to obtain information and provide legal advice.
legal clinics in 2022 where clients received help for new and ongoing cases
For more complex matters, we provide 2-4 hours of legal services including one-on-one consults, research, legal notices, phone calls, letters, and more.
of clients received follow-up services
Attorneys represent clients who need to file motions, appear in court, draft wills, obtain power of attorney, or apply for Social Security.
of clients received extended representation to resolve their legal matters
CLADC is able to provide free services to clients in large part because local attorneys generously give their time to pro bono work. Our operating costs include staff time spent on recruiting attorneys, training volunteers, hosting community legal education workshops, fundraising, paying rent for office space, purchasing legal software, and paying legal fees in some matters for contracted attorneys.
Donate Now

Will you donate today to provide the free legal services our neighbors need?
"…he who has mercy on the poor, happy is he."
— Proverbs 14:21
Mail a Check
You may also send checks to:
Christian Legal Aid of DC
PO Box 70555
Washington, DC 20024
Our 2022 Justice Partners
The DC Bar Foundation is the leading funder of civil legal aid in the District of Columbia. We are committed to the vision that residents of the District have equal access to justice, regardless of income. Our mission is to fund, support, and improve legal representation of people living in poverty and in vulnerable situations, or who are otherwise under served in the District of Columbia.
Grace Downtown is an inwardly growing, outwardly serving church community that meets and worships in the heart of Washington, DC. Our ambition is to be a cross-cultural community that both experiences the unmerited kindness of God and then extends it to our workplaces, neighborhoods, city and world. We understood our faith to be relevant to every area of life–relationships, personal transformation, vocations, volunteering, even urban renewal.
Bosson Legal Group is a boutique law firm located in Fairfax, Virginia. We exist to provide superior, client-focused legal services, assisting businesses and individuals in diverse matters related to business (for-profit and nonprofit transactional work and business litigation), employment, serious personal injury and general civil litigation, and Defense Base Act claims. Bosson Legal Group values excellence and integrity and is committed to seeking justice for the wronged. We represent clients in Mediation and Arbitration, and practice in the Virginia and District of Columbia State and Federal Courts, the Virginia Supreme Court, and the Fourth Circuit Court of Appeals.
[1] Edelman, Peter B. (2019). Delivering Justice: Addressing Civil Legal Needs in the District of Columbia. Washington, DC: D.C. Access to Justice Commission, p. 1.
[2] Legal Services Corporation. "Home | The Justice Gap Report." justicegap.lsc.gov. Retrived February 2023.
[3] Delivering Justice, pp. 1, 19.
[4] Delivering Justice, p. 15.
[5] Delivering Justice, p. 15.
[6] Duane, Marina, Emily Reimal, and Mathew Lynch (Nov 2017). Criminal Background Checks and Access to Jobs. Urban Institute.